For many years, the Vallance Discount Carpet name is synonymous with exceptional carpets and now with luxury vinyl too, especially as here in Scotland we will always opt for warm and cosy plush carpets for our homes.
Soft, warm underfoot and hard-wearing, a great quality carpet can last for many years and can either blend in with your décor or give your home the wow factor with a bold and daring pattern.
Carpet is especially popular for families with young children – particularly the easy-to-maintain, bleach-cleanable carpets that have risen in popularity over recent years. These carpets can withstand literally anything that life throws at it!
We have a wide range of products to choose from including wool and wool mix carpets as well as those made from recycled materials, along with synthetic fibres such as polypropylene.
Choosing a carpet can be tricky – there are so many compositions, colours, patterns, pile weights and prices to consider.
It is important to understand that there are three grades of carpet. Very heavy is for heavy domestic use and is suitable for busy areas of the home such as a hallway or landing. Heavy is perfect for everyday use and is easy to clean and maintain. Medium is for areas of light footfall, such as bedrooms, dining rooms and occasional sitting rooms.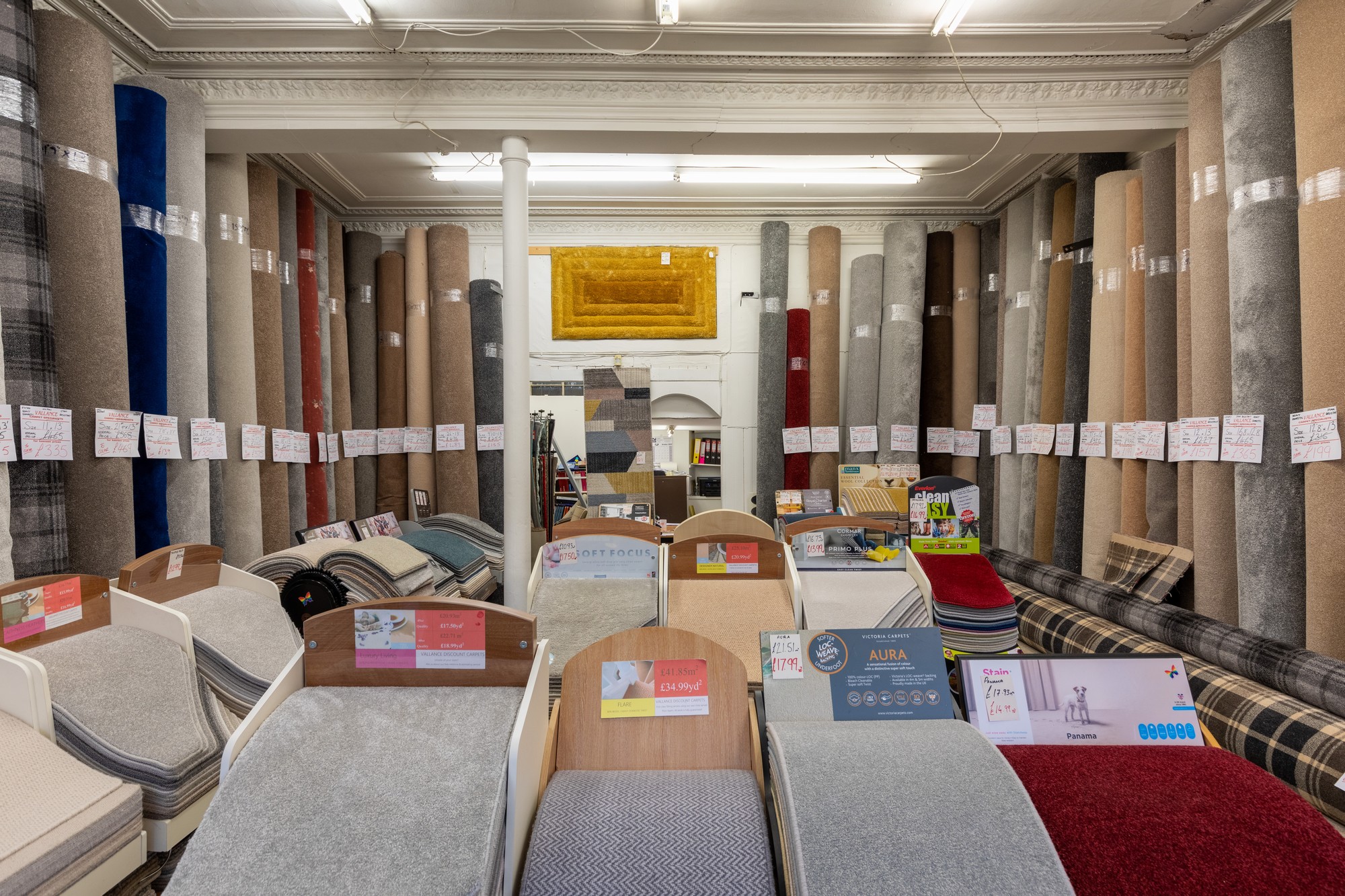 Carpet types
The most popular type of carpet is the 'tufted' carpet – offering great value for money in addition to being long-lasting, strong and comfortable.
Natural carpets have increased in popularity over the last few years, especially with the increase in awareness of climate change and the health benefits of only using natural products in the home. Choose from either a wall-to-wall carpet or you can have any of our available carpets made into a rug – simply choose a shape and size and decide if you want it edged with a contrasting cotton, leather or canvas border or if you'd rather it was whipped for a more simple appearance. It's worth noting that natural carpet isn't stain-resistant and any spills can take some time to dry as the fibres are porous.
Another option is a woven carpet which is made with a traditional loom. These are premium carpets and tend to be more expensive – especially as any pattern or colour is woven in. They are most popular in a wool mix – usually a blend of 80% wool and 20% nylon. Ulster Carpets, Brintons, Adam Carpets, Axminster and Cormar are some of our popular brands producing woven options.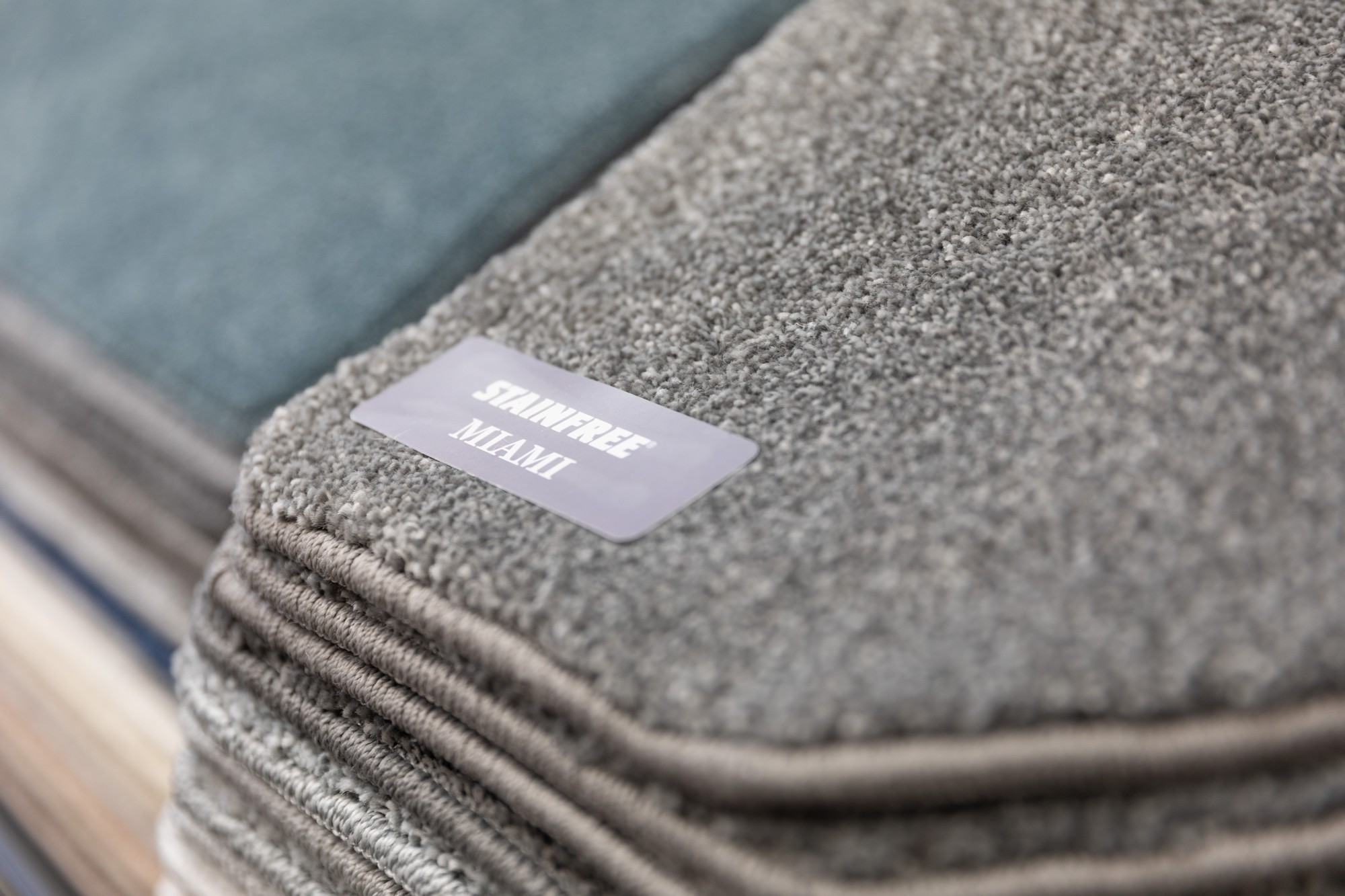 Carpet composition
The yarn used to produce carpet will differ from product to product, and your choice should depend on where it is being fitted and whether you have a busy home with pets or an apartment with less footfall and overall wear.
Polypropylene is incredibly hardwearing and stain-resistant – what's more, it offers great value for money. It can be more prone to flattening which is why it is often mixed with wool.
British Wool is a high-quality product and is one of the best fibres that you can use in a carpet because it's durable, natural, easy to maintain warm flame retardant, and retains its appearance. Wool can be used either as a pure product or mixed with other fibres – most blended carpets are 80% wool.
Nylon is robust and durable and won't flatten.
Polyester has a glossy appearance and can be mixed with wool to avoid fibre shedding.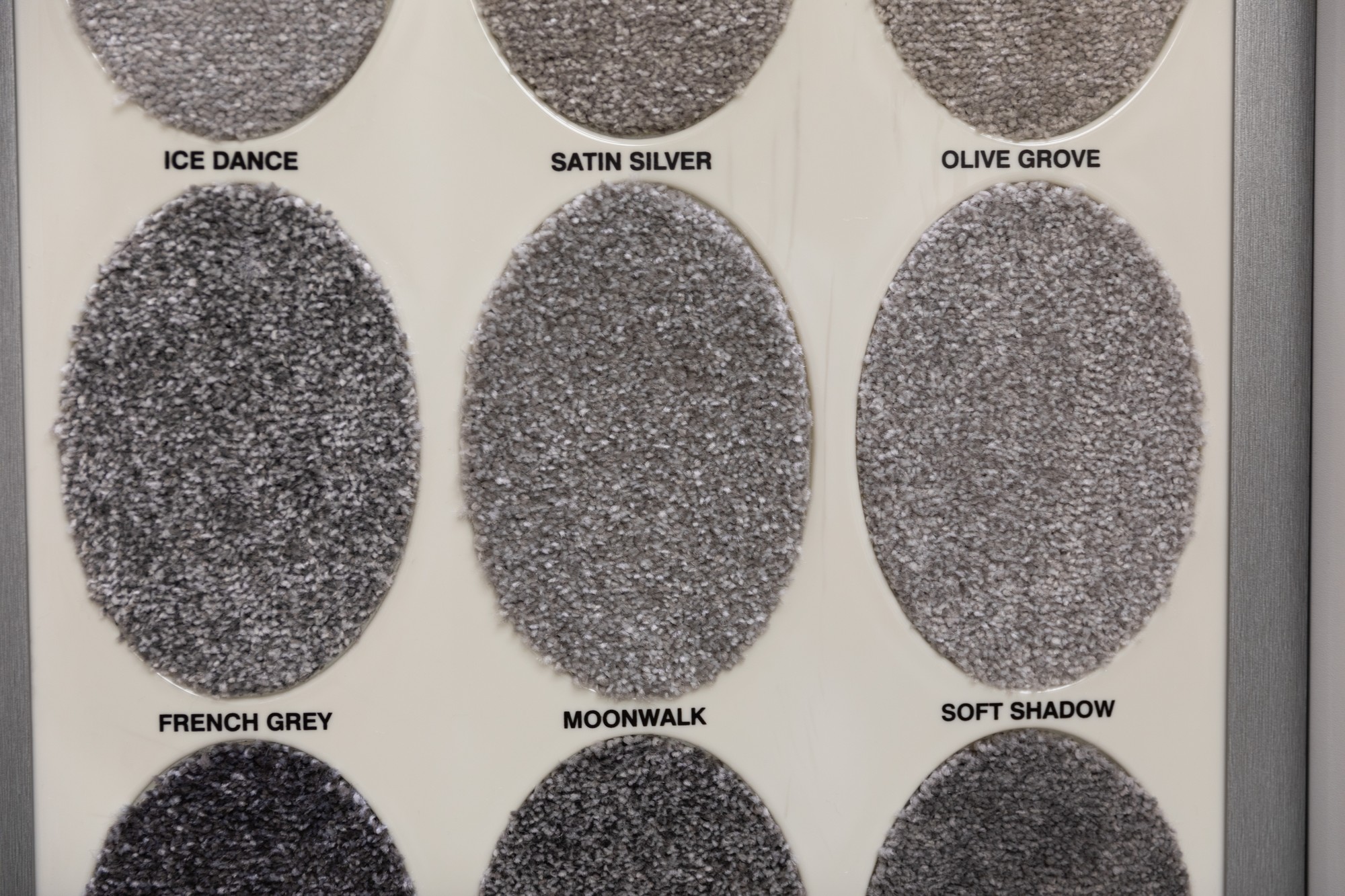 Surface texture
There are several carpets to choose from, and each has a unique look and feel. The most common type of tufted carpet is a twist pile – this has a textured feel and appearance and is popular for areas of high footfall, such as the hall, stairs or landing.
A loop pile has thousands of fibres that are literally 'looped' over. This carpet type provides a lovely uniform appearance and is available in patterns such as herringbone and stripe. However, it's worth noting that this is less hardwearing than a twist and isn't suitable if you have pets as they can pull the yarn, and once a loop has been pulled, it's challenging to get it back to the original appearance. A Berber loop is a blend of different coloured threads, which results in a speckled look rather than a flat colour.
If you're looking for a uniform, even, and smooth appearance, we would recommend a velvet carpet. This rich, indulgent carpet looks traditional and will retain its beautiful appearance over time.
Saxony is a deep pile that is perfect to make a bedroom cosy or to give a soft plush feel to your living room. It's not suitable for areas of heavy footfall.