Patterned carpet has made a comeback over the last couple of years. Clean Scandi lines, plain neutral tones and shades of grey have been overtaken by rich sumptuous colours, patterned interiors including hard floors, wallpaper and soft furnishings, and a mix of fabrics and fibres such as linen, velvet, seagrass, wool, and chunky knits around the home. Clashing tones of navy, yellow, pink, teal and red are mixed and matched freely, and everyone has become much braver in their interior choices. Maximalism has replaced minimalism.
Not all pattern has to be structured, muted tones mixed work well giving a 1960s feel to a room. Carpet is a great way to introduce pattern into your home but be careful not to overdo it. Here are some ideas to get you started:
Polka dot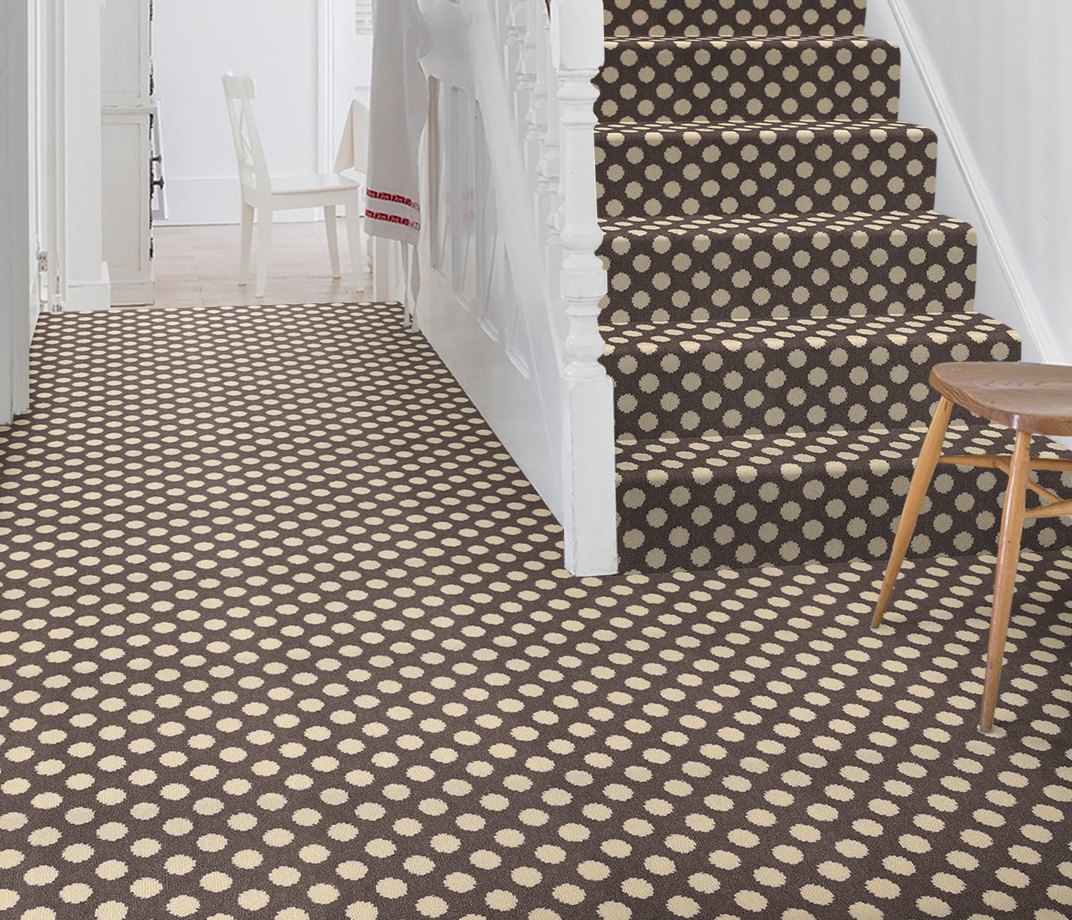 Polka dots evoke images of the 50s and 60s and can give your home a retro feel. It can be a fantastic pattern on stairs and a hallway to add interest to a neutral décor. Try a teal or pale blue against cream dots which work well with grey and white walls and woodwork. It can add just enough interest without detracting from calming areas of the home.
Stripes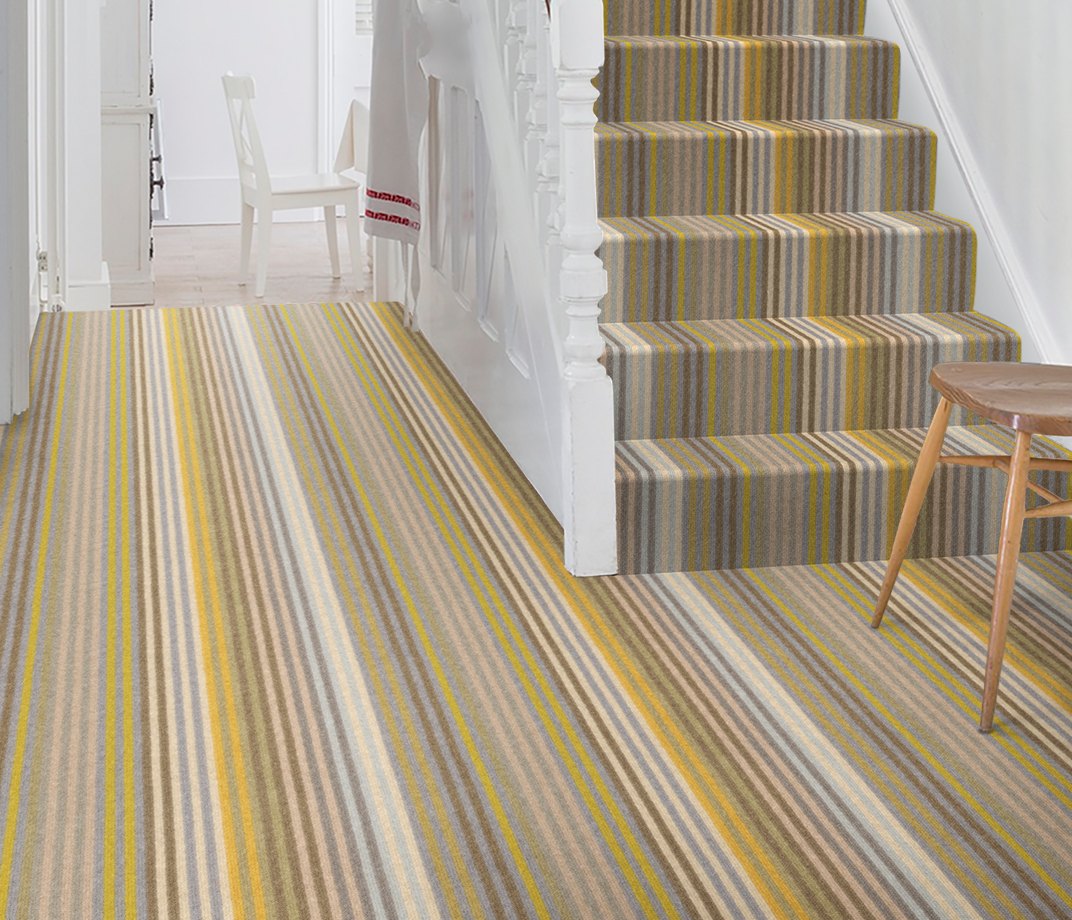 Striped carpet is always a popular choice when it comes to floors as people have become more confident in using colour in the home. Stripes are great for elongating or widening a smaller space such as a hallway or landing.
Herringbone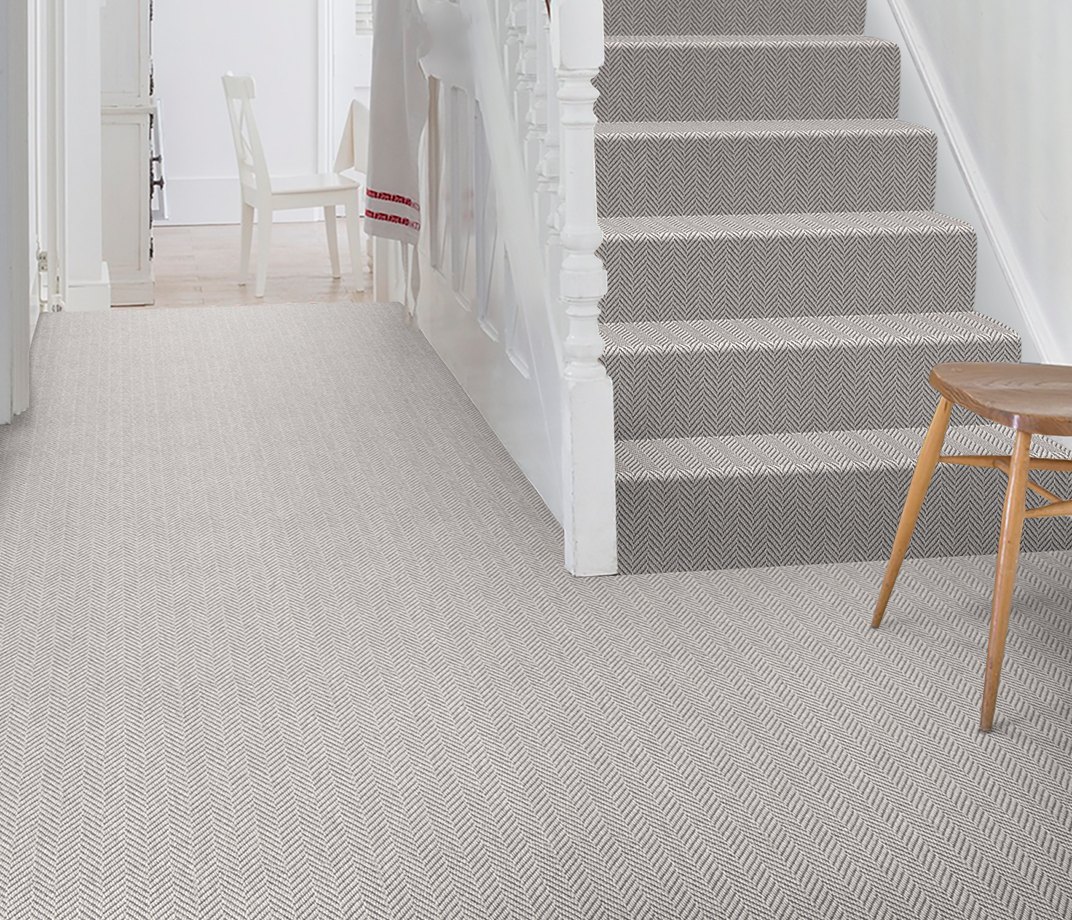 Herringbone flooring has never gone out of fashion – whether you opt for a hardwood herringbone laying pattern or a luxury vinyl design from Moduleo or Karndean it's a highly popular choice for any room in the home. By contrasting a hard herringbone floor with a herringbone patterned wool carpet you can give the décor a cohesive flow throughout. It can also work with the chevron pattern.

Tartan or plaid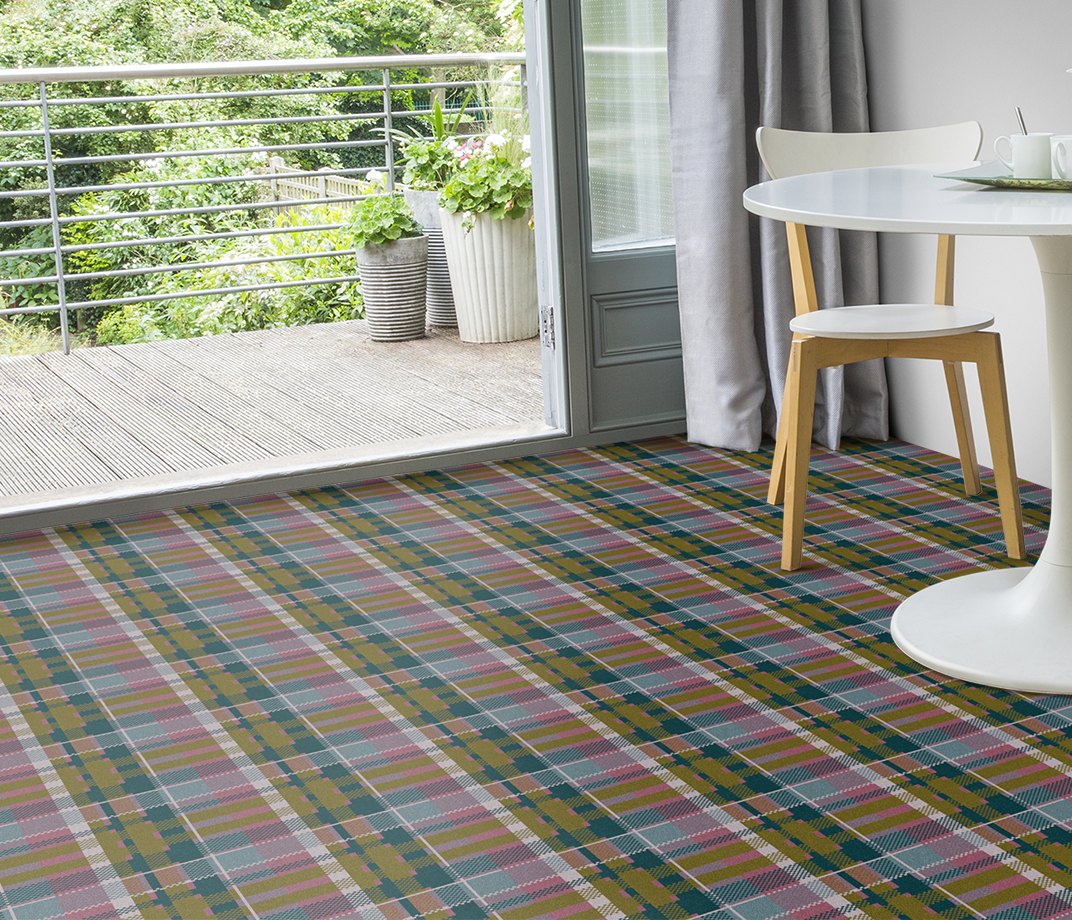 Here in Scotland we love to add tartan to our homes and carpet is no different. Brintons is a brand that has embraced the trend – alternatively a plaid design makes gives a lovely focal point to any room. Just remember to keep walls plain and pick out the colours in your soft furnishings.
Textures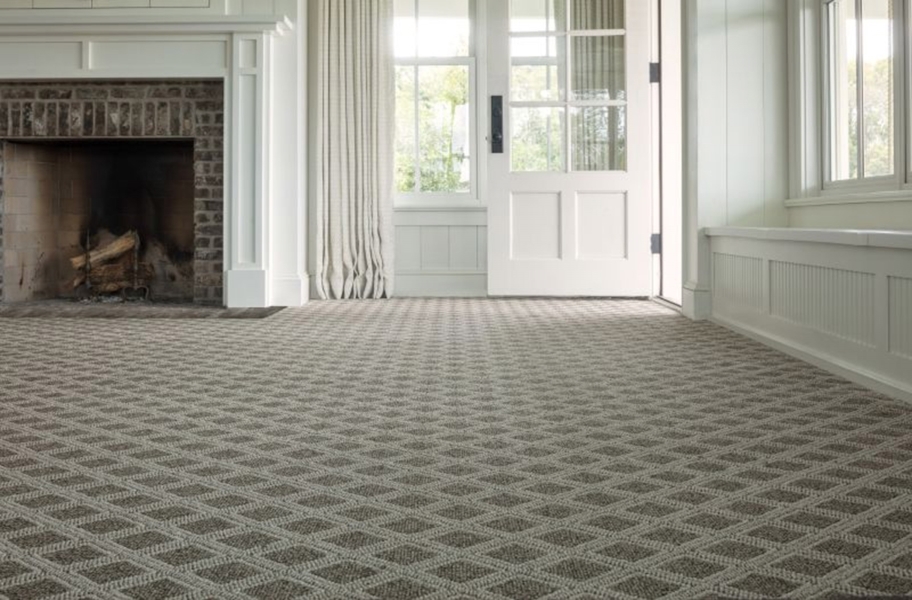 Patterned carpet doesn't have to include colour – you can add a statement floor using texture alone giving a fresh take on plain colours. A graduated and patterned effect in just one wool or wool mix colour adds interest without the need for a leading pattern. This demand for textural patterns in carpets is part of the wider trend in interiors for layers of tone on tone – consider wool or jute, seagrass and choir which can have some incredible loose or tight woven patterns.
Choosing a pattern
Much like choosing a wallpaper design or paint colour, don't be afraid to get as many swatches as you can – either by visiting the showroom or carpet brand websites. Britons, Ulster, Alternative Flooring, Kersaint Cobb, Lano and more all have some incredible carpet designs and patterns that will transform your home. Don't be afraid to add some flourish to your floor!
Visit our showroom for more tips and advice.