One thing the pandemic has taught us is that space is at a premium and being happy in our home environment has never been more important. .
Homeowners and tenants want to maximise their living space to accommodate the new normal of home or hybrid working. So, if you want to live comfortably at home and be proud of your environment, here are some ways to make your limited living space seem larger and to implement some space saving solutions whilst keeping your personal style.
Open up the space
If you have limited living spaces, have you considered opening them up as a flowing expanse? You could open up doors and walls so that adjacent rooms can merge together. A living room can be a combination of your sitting room, kitchen and reception room – and you can even simply open up doorways to the ceiling to create a more open living area with less building work. For a very easy solution, remove the doors between each room to improve the light and flow of movement. If you have different flooring in each room, consider changing this to one flooring type to give the illusion of more space.
Lighten up
Make your home seem more spacious by maximising the natural light sources to make your room brighter. A sunlit room will seem larger and more open, eliminating shadows that can make an enclosed area feel small.
Mirrors are a simple solution to enhance natural light as it will reflect windows and create the illusion of more depth in the space too. Put your most used furniture such as sofas and armchairs so that they can afford a view of the outside.
If the room is naturally dark, install track lighting, remove heavy curtains in favour of blinds that can be pulled right up and replace the flooring with a light colour to give more of an impression of light. A pale wood luxury vinyl is great for reflecting light whereas a dark carpet will absorb it.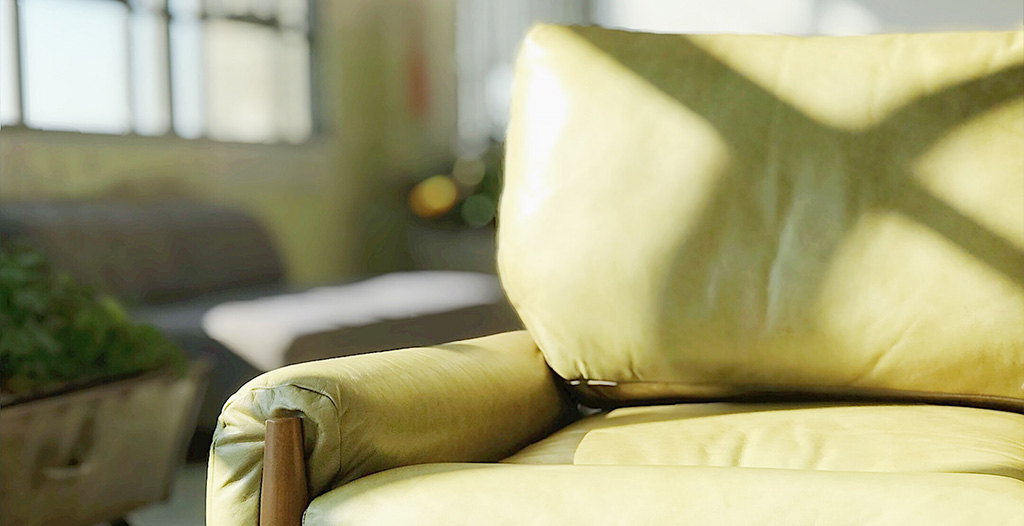 Painted walls and wallpaper
Using pale or white walls or wallpaper is highly effective in opening up a smaller space. In addition, painting dark woodwork as the same colour will extend the wall space and give an enhanced impression of space.

Built in furniture
Invest in built-in furniture to maximise the space – bespoke units and book-cases can add a feature that's simple and effective in removing the impression of clutter and too much furniture in a room. Built-in furniture can also help when you're wanting to declutter for example shoe racks under the stairs, rollaway units under the sofa or floating shelves to lift items off the floor.

Furniture layout
Try to arrange your furniture so that there is a separation between functional zones in your home. This can define areas within one room – if you have a working area place your desk behind the sofa to create the impression of a separate home office or arrange chairs that separates the living room from the dining area. You can further enhance this by using different lighting in each space, using zone flooring – for example a rug in the living area and vinyl in an office area – and even use different contrasting colours.
Reduce your furniture size
Oversized furniture can make a home appear cramped and cluttered so make sure your furniture is the right size for the space. Low-profile streamlined furniture is low to the ground and can enhance the sense of space available in any room.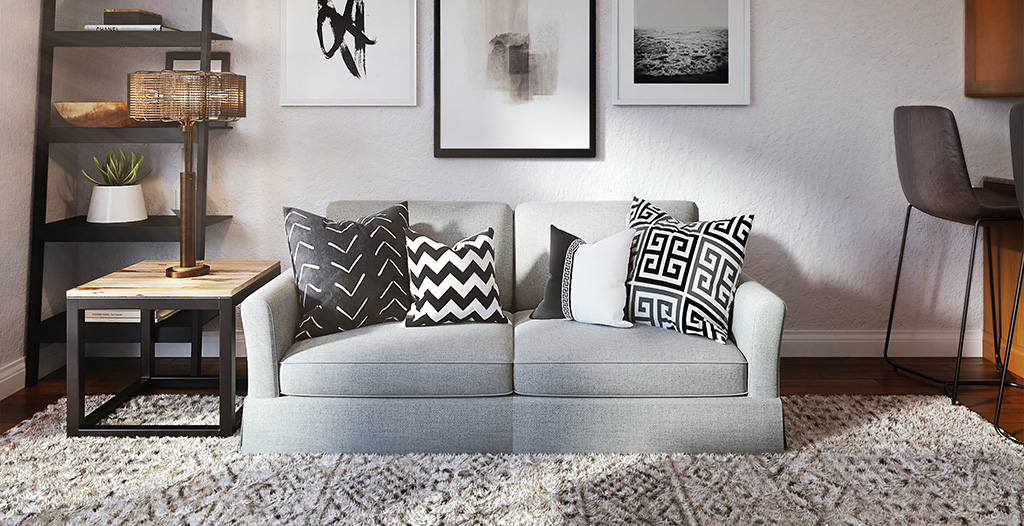 Choose a large rug
A bold, large, bright rug can really enhance your sense of space. By placing it so that it's under the sofa, seating, coffee table and armchair, it will make the space seem bigger rather than having a smaller rug in the middle of the room. We can make a bespoke rug from any of our carpets which gives you the scope to have a large rug that can't be bought off-the-shelf.
Create a focal point in the room
Choose one aspect of your living room to highlight with something bright and interesting. It can be a bright velvet chair, an antique piece of furniture, a bright framed painting, a bold patterned rug, unique coffee table or anything that looks like a standout feature. This can detract from a challenging sized room.