If you're looking for a beautiful, hardwearing, and long-lasting flooring option for any room in the home, you can't go wrong with luxury vinyl tiles and planks.
We sell several brands but one of the popular brands at an affordable price point is Moduleo UK. This relatively new, leading UK brand is available in collections that are all inspired by nature and made in Belgium.
Every flooring design by Moduleo has razor-sharp details and is hyperrealistic. It is available in extra-large planks in the Transform and Impress collection to enhance your sense of space or if you want a different size try the LayRed or Moods selections.
One of the reasons it's so realistic is the exceptional variety of pattern, so you don't see an obvious repetition. This also means that, just like real wood, parquet boards aren't obviously identical and there is always a natural diversity in the detail. Moduleo creates authentic floors with virtually no repetition, in fact the brand's bestseller has no less than 90 unique planks per design!
Moduleo is inspired by nature and look as authentic and realistic as their natural counterparts. Whether it's wood, slate, stone or concrete, there is a unique 'embossing process' which brings the smallest details of each natural product to life. With the wood option, the relief surface you can see and feel mimics the depth of natural wood grains and knots.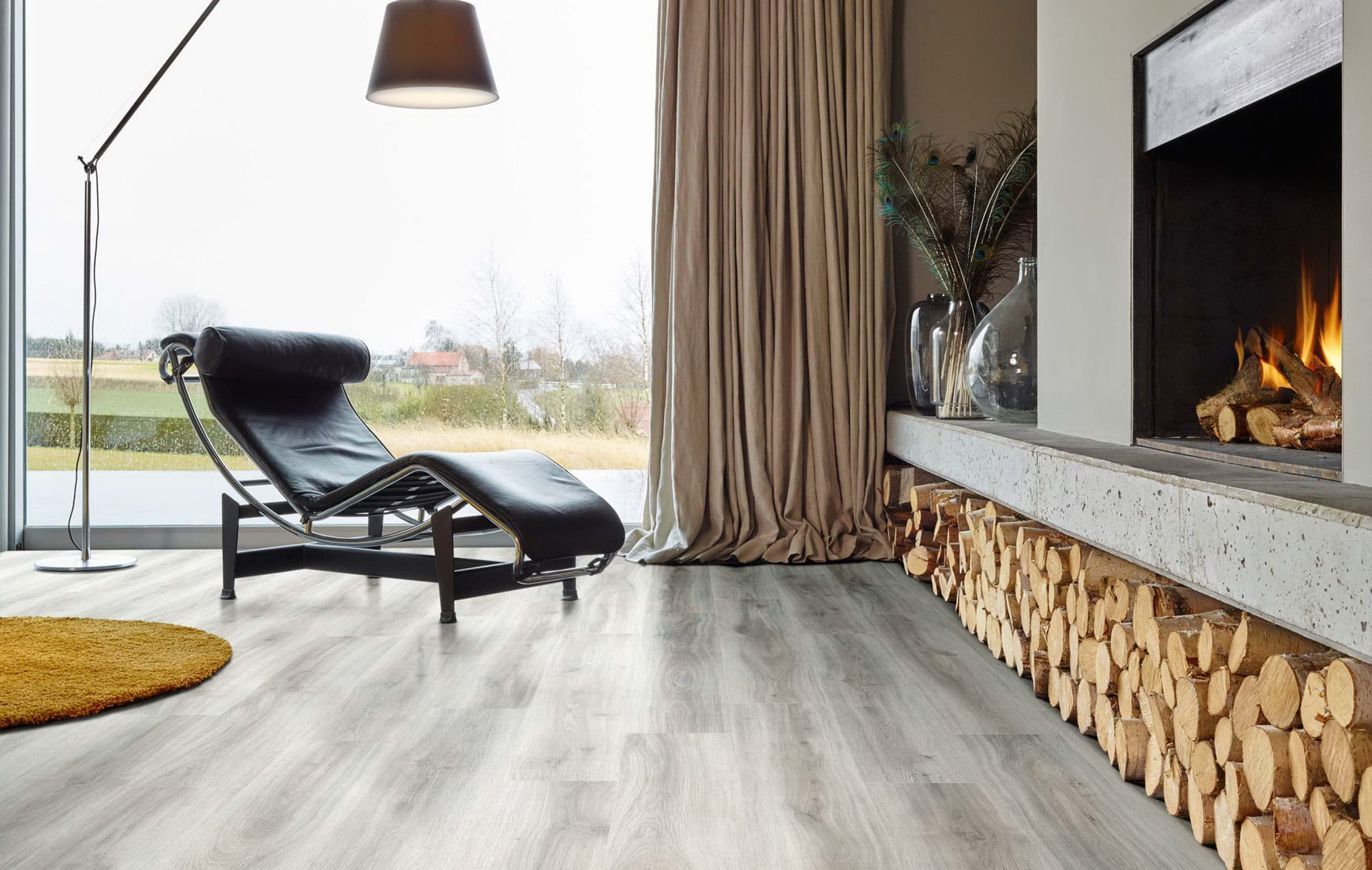 One of the reasons it's such a popular flooring type is that it is comfortable and warm to walk on, something that's really important during the harsh Scottish winter. The resilient layer supports your body weight and creates that soft feeling under your feet. It has excellent insulating properties laid as it is, but the planks and tiles are also suitable for underfloor heating. Because of the insulting properties, they are also great for acoustic comfort. Transit and walking noise are minimised, something that's especially important when living in an apartment or terraced house.
When it comes to maintenance, Moduleo luxury vinyl is so easy to look after. Stains can be removed using just water and there is no requirement for harsh chemicals. It's fully water resistant so it repels water making it ideal for kitchens and bathrooms. It's water and slip resistant too.
The tiles and planks can also withstand knocks and bangs – the top layer is patented Protectonite PU coating which prevents wear, scratches and stains, and protects the design. The patented system also features several super-strong fibreglass layers making it highly stable, this prevents shrinkage and expansion when it's exposed to changes in temperature or humidity.
Talk to us for a quote for Moduleo Flooring – we'd be happy to help.