Following the pandemic, we have all been busy making our home our sanctuary.
With lockdowns and restrictions, never has it been more important to make our home as comfortable and welcoming as possible. As well as a spike in the number of people moving, there has been a huge rise in home improvements. From creating home offices to garden makeovers to re-flooring, painting and decorating, we all want a fresh new look to match our ambitions for the year ahead.
When you set about decorating your home, you'll see that there are so many colours to choose from, but how do we pick a colour scheme that works for your home?
First, think about how you want your home to make you and your family feel. Are you looking to create a relaxing home for an enhanced sense of wellbeing, or do you want to raise your energy levels and inspire creativity with more vibrancy? To help decide on the right look for your home here are some colour palettes to consider.
To help you find the perfect new look for your home, these colour palettes used by designers could help you to create your ideal home along with the perfect floor pairing.
Naturals
A connection to the natural world can help you to focus on a sense of wellbeing. A combination of 'barely there' neutral shades and a handcrafted artisan look can provide a comforting space. Using a palette of warm, matt tones from the palest chalk through to earthy clay, greens and charcoal grey will enhance the natural light to make your room feel larger. Introduce lots of tactile fabrics in natural pigment tones or vegetable dyes for soft layers of colour that blend seamlessly.
This look works with rustic looking luxury vinyl from Moduleo or Karndean in slate, stone, or wood to inject colour and texture to contrast this colour palette. Contrast light colours with a dark wood or deeper terracotta, charcoal, or greens with a pale limewash oak.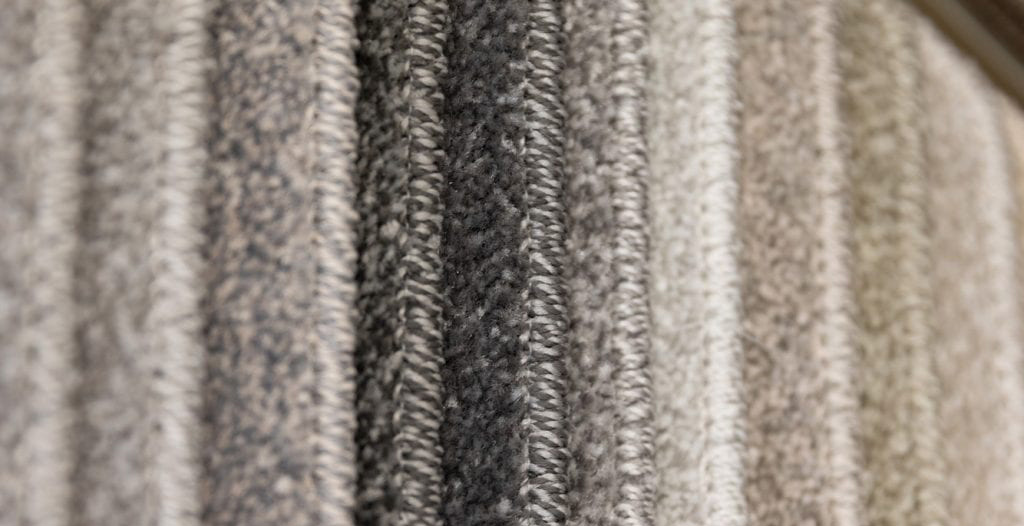 Adventurous
If you're looking for a fresh, vibrant look that will inspire optimism for the future, consider the pure hues on the bold side of the colour chart. This can be done with either small splashes of colour with soft furnishings or accessories or a braver wall colour it should lift your spirits.
Consider a mix and match of vivid mid-tones, from pastels to brighter sorbet colours like lavender, mint green, lemon, and sky blue to evoke the energy and passion of Latin America. Or perhaps you've fallen in love with Pantone's colour of the year for 2022, Very Peri, which is a periwinkle blue hue with violet-red undertones. This confident and daring shade works well with rose pink balanced with charcoal.
This scheme works well with a cool toned flooring which will allow the bold colours of your walls or accents to shine through.
Contrasting
For a thought provoking and unique décor why not try a surprising contrast? Consider combining geometric patterns with colours or pairing bright yellow with burnt orange or crimson. Add a sky blue for added contrast. Another option are cool, deep dusky tones such as petrol blue, aubergine, and teal combined with beautiful stand-out textures like velvet, silk, or leather.
For this scheme, choose a warm toned floor will balance these bold shades and add depth, so consider a rich wood flooring in luxury vinyl for added warmth, dramatic dark slate or a contrasting Berber wool carpet.
If you have a colour tone you'd like to match with your floor, don't hesitate to get in touch with us today.