There's a reason that home décor and interior design experts charge a good deal of money for their services!
Knowing how to redecorate and match your floors, soft furnishings, wall colours and accent colours is tricky if you don't know how – and it can feel daunting.
The first step is to ask yourself how you want your home to feel. What atmosphere are you trying to create? Do you want your home to feel warm, cosy and inviting? Or perhaps minimalist Scandi? Alternatively, you might want to make a bold statement with colour and vibrancy. Either way it's important that you don't overpower the space and create a good balance of colours and textures without buying too much into a trend that might quickly go out of fashion.
Flooring has a significant impact on how your home will look and can either enhance or clash with the aesthetic and colour themes of your space. Luxury vinyl flooring from our brands – Moduleo and Karndean – are available in a wide range of colours, patterns and designs. To create an internal space that works with every aspect of your home, your flooring should be considered with equal importance. Here are some tips to help with your interior design project: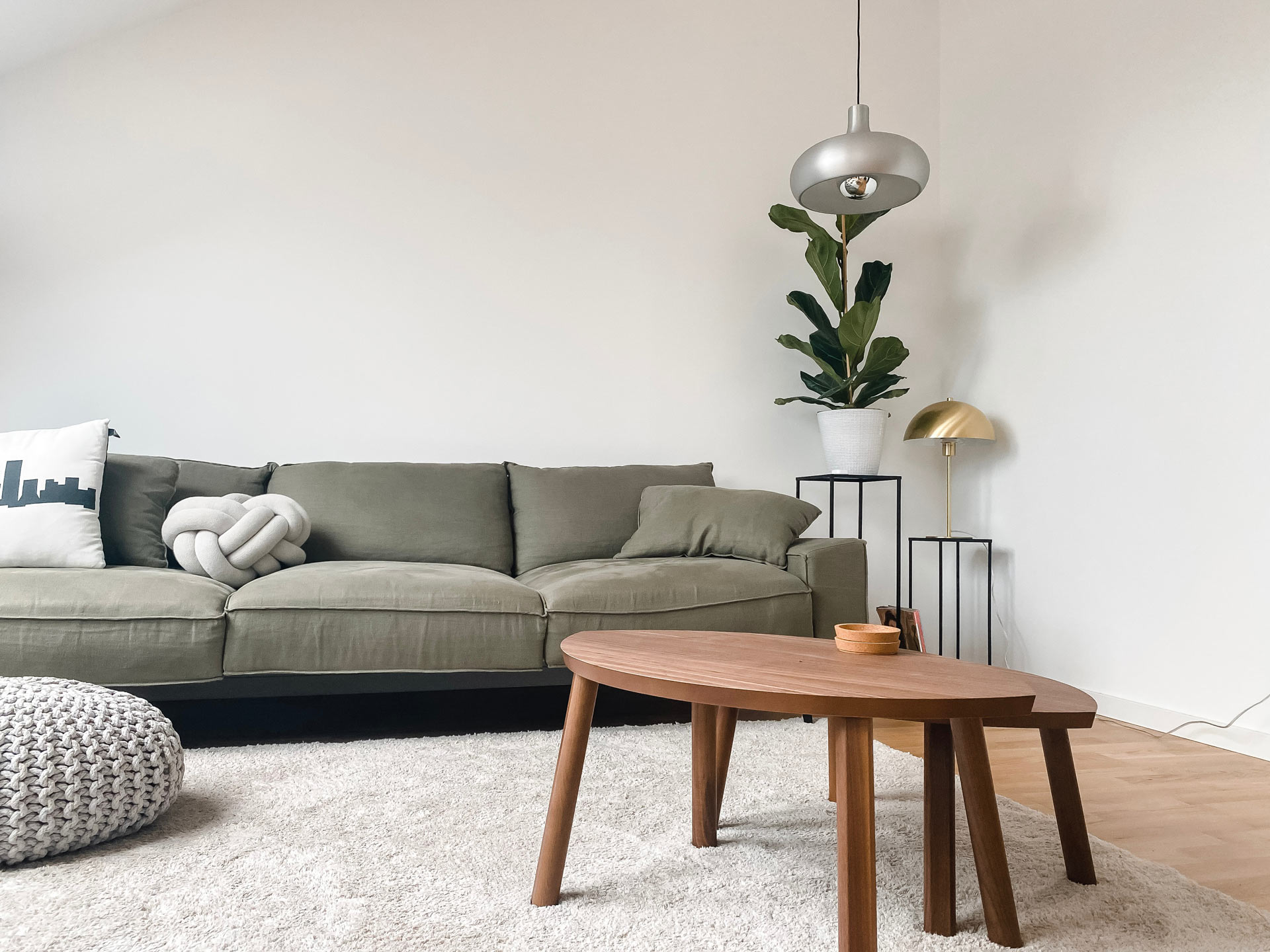 Over the last 20 years, the Scandi theme has been consistently popular. It evokes thoughts of Mid-Century designs with its clean lines, minimalist aesthetic and strong colour contrasts for a contemporary twist. Although dark wood – especially in a kitchen – can be overwhelming, by contrasting this with a pale flooring shade you can create an impactful room that doesn't seem overpowering. This style is referred to as Scandi Noir and can, when done right, give a beautiful sense of luxury to your home.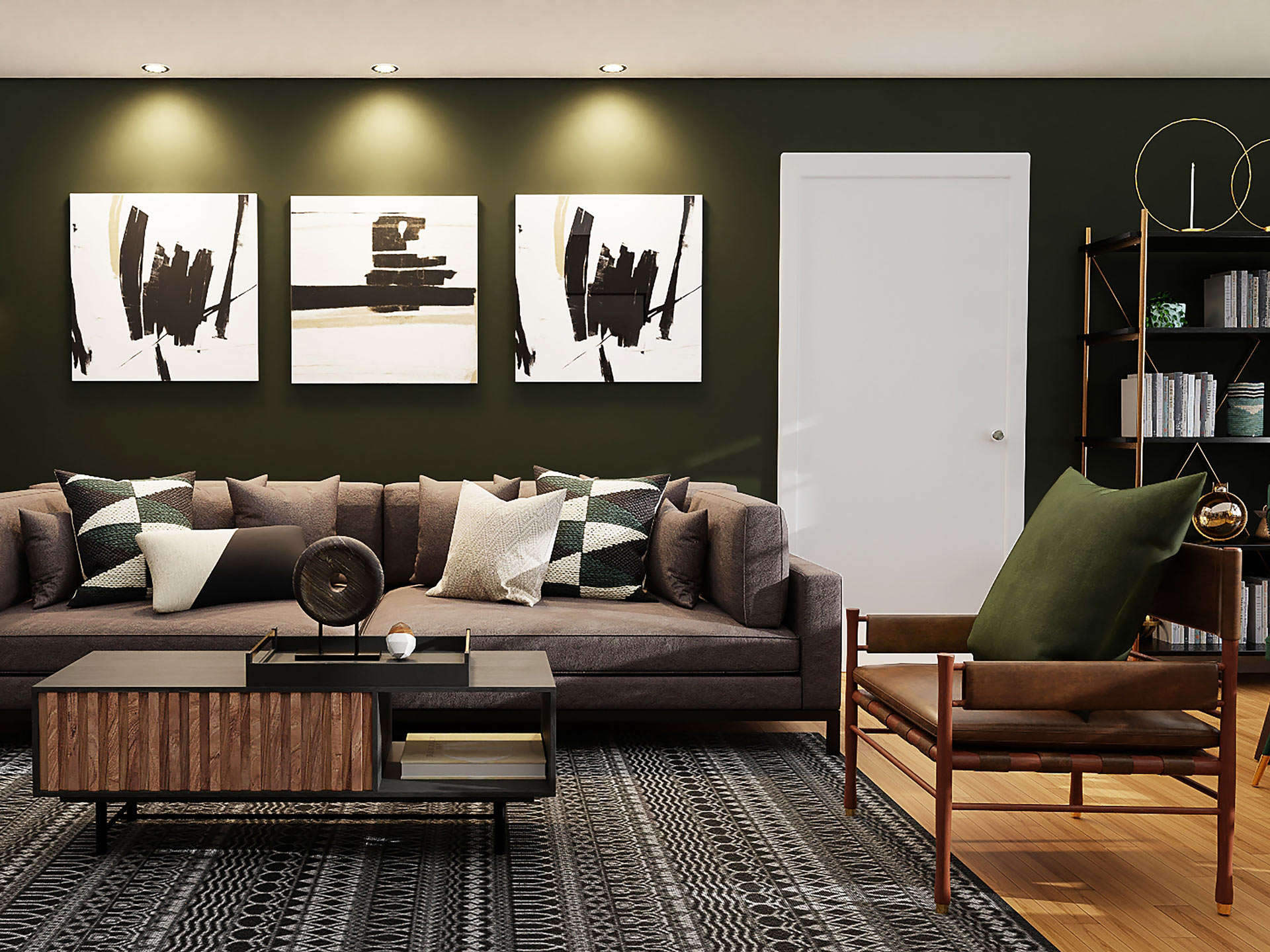 From wall colours to soft furnishings, jewel tones have become a staple in many homes. A vibrant shade of teal blue or emerald green pairs perfectly with warm, dark oak, wood-effect shades of flooring. This warm, cosy and deep-toned look works in any type of home – from period properties to modern apartments. Deep, dark and rich tones mixed with sumptuous fabric such as velvet make a bold statement and striking room of your home.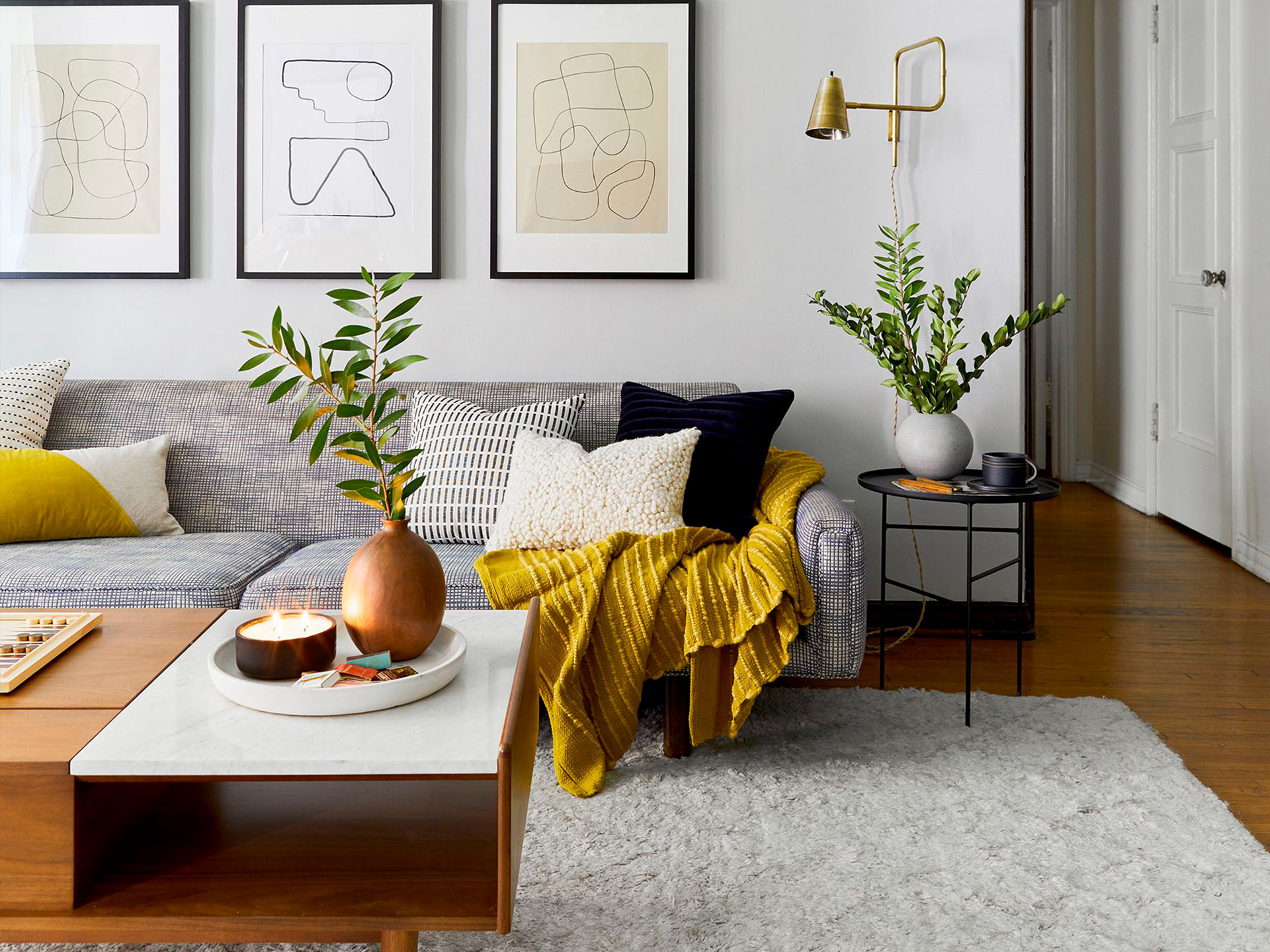 Last year, Pantone's colour of the year were two contrasting shades of a warm yellow and calm grey. These colours can create a calm, serene room which promotes positivity. By using calm colours in a bright room, you can add energy to a stark or neutral space in your home. Try soft pink or yellow with grey, peach and green or teal and yellow. Pair this with a soft grey or washed white floor from Moduelo or Karndean.
Talk to us if you'd like décor advice when choosing your new floor.