As much as we try to look after our new carpets, spills are commonplace especially if you have young children! If you spill liquid on your carpet, clean it up straight away. If you notice a stain or mark that has been there for some time, you might want to get advice from a professional cleaning company.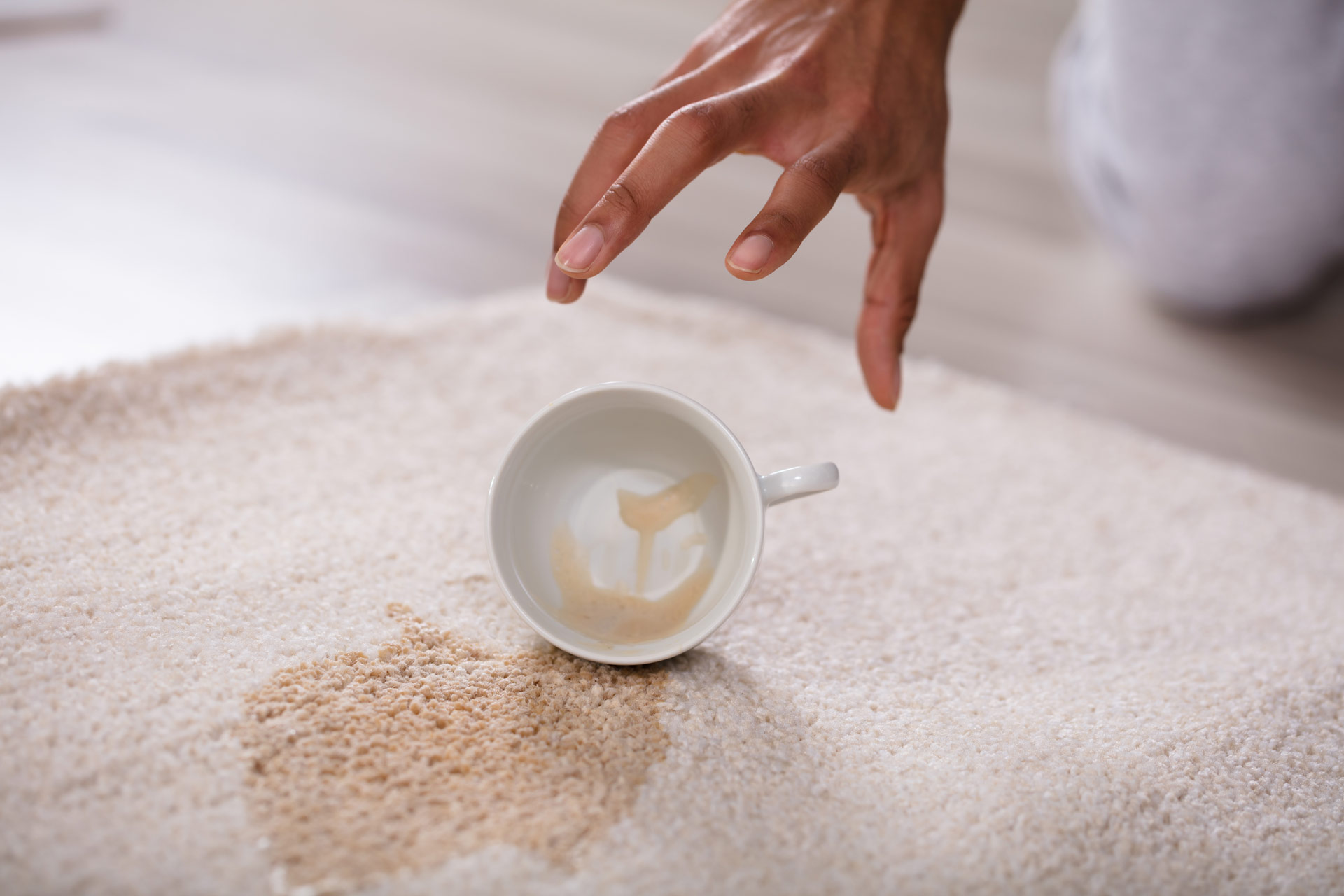 Wool
If your carpet is wool or wool-mix we do not recommend using any detergents such as washing liquid, soap or shop bought cleaner. They may remove the stain or spill initially, but they could also cause rapid colour bleeding or damage the pile or carpet backing. If you spill red wine – we don't recommend the popular method of putting white on the spill as it can discolour the carpet over time. Here are some guidelines from WoolSafe:
Thoroughly vacuum the area.
Do a spot-test with a small amount of wool-approved cleaning solution. Look for any change in colour or texture. Dab with a tissue to see if there is any dye transfer.
Apply the cleaning solution or compound and push this into the pile.
Allow 5-10 minutes for the solution to loosen the dirt from the fibres.
Rinse with a wool safe solution or plain water or vacuum away the compound once it has dried.
Set the pile in one direction (usually in the direction of the 'natural' pile lay).
Allow time for the carpet to completely dry before walking on it or replacing furniture.
Polypropylene
The beauty of polypropylene carpet is that it's usually stain resistant and very easy to clean. First, soak up the spill first using a good quality absorbent kitchen towel. You can diluted bleach (according to the manufacturer's individual guidelines) for so gently dab this into the pile where the spill or stain has occurred. Leave it for five to ten minutes and use water to rinse – but don't over-wet the carpet. Do not use bleach on wool or wool mix carpets.
Professional Cleaning
Carpet cleaning is an unregulated business so it's important that you choose a carpet cleaning company that has been recommended to you by someone who has been happy with the service. Double check that they have the right training and knowledge to understand how to effectively clean wool or other natural fibres.
If you have a spill or stain, we are always on hand to help you clean your carpets effectively so give us a call.